Our Director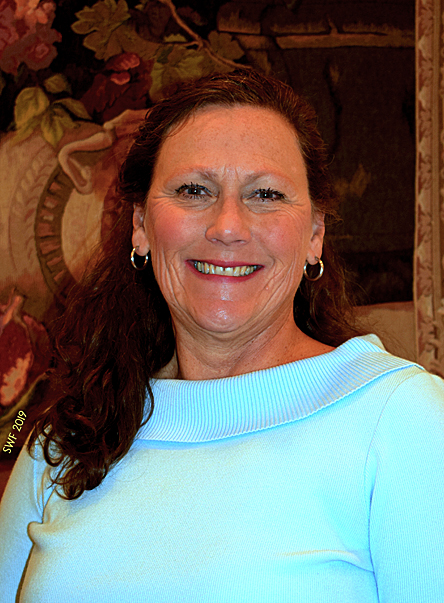 Roxanne B. Golden is a Georgia State University graduate with a degree in Music Education who became attuned to the beauty of handbells while in college. She has been active in organizing and developing handbell programs throughout various churches in the metro Atlanta area since she was 25. She has studied with numerous top bell gurus including Bill Griffin, Bob Ivey, Hart Morris, and Arnold Sherman. Roxanne also had a dream come true on her birthday in 2009 when she spent the day studying with Don Allured at his home.
Roxanne began her music career at an early age, becoming the pianist and organist for her home church at the age of 12. Over the years, she has led the music ministries of various Atlanta and north Georgia churches, serving as organist and/or pianist. She has also directed adult, youth, and children's choirs, and she has served as Music/Worship Leader at Jasper United Methodist Church since 1999. She is active in the Handbell Musicians of America (formerly the American Guild of English Handbell Ringers) and is past chair for Area 4 (GA, FL, SC, Bahamas, and Puerto Rico) . She has served HMA (then AGEHR) as Georgia chair, clinician, staff member, member of the nominating committee, and participant in many Area 4 and national festivals. She served on the organizing committee and taught in 2002 for Pinnacle (community handbell/professional handbell conference) in Orlando, FL. A highlight of her career has been teaching bells at Lake Junaluska for the Music and Worship Arts Week for the southeastern jurisdiction of the Fellowship of United Methodists in the summers of 1998, 2000, 2003, 2007, and 2011. She was honored to return and teach advanced handbells at Lake Junaluska in June 2015. Over the past 15 years, Roxanne has served as a clinician for the handbell development seminars sponsored by Jeffers Handbell Supply, Inc., and she is in demand as a guest clinician at handbell festivals throughout the southeast.
An accomplished arranger and composer of handbell music, Roxanne has published arrangements for handbells consisting of "Carol of the Bells" (level 4), "It Is Well" in the setting of Beethoven (bell solo), "Angels Watching Over Me" (level 3), and "Grace to You" (level 2). Roxanne's arrangement of Schubert's "Valse Sentimentale," written in memory of her infant granddaughter Everlee Rose, debuted at Lake Junaluska in 2015. In addition, she has several other solo, quartet, and full group arrangements awaiting publication.
Roxanne is a native of metro Atlanta (city of Norcross) and lives in Big Canoe with her husband Dr. James N. Golden. They have three sons: Andy, Christopher, and Josh. Andy, his wife Kara, and their daughters Willa and Maeve live in Chattanooga, TN. Christopher and his wife Fitrah live in Knoxville, TN. Josh is currently attending Armstrong Atlantic University in Savannah, GA.
Education for handbell ringers and directors has been and will always be one of Roxanne's passions. Another one is composition, and she is excited to be studying composition this year with Dr. John Behnke (composer, organist, handbell director, clinician) . She looks forward to a continued involvement in the dynamic world of handbells.